Linder Medical AB is a privately-owned company within Processkontroll group that designs, manufactures and sells equipment to the Infection Control market, primarily clinics and practices, under its own brand.
The product history starts in the early 1950s when Dr. Fritz Linder designs a sterilizer that will revolutionize the hospitals' and clinics' instrument handling. Thanks to the unique construction, Dr. Linder's autoclave sterilized more instruments in shorter time than any other equal sized sterilizer of those days. Since then, through several constellations and different owners, the ideas of Dr. Linder still live through the family generation of today and Linder Medical AB. This heritage is shown in the Quadro, a sterilizer that provides super-fast processes and thanks to the super-ellipse-shaped chamber, a fantastic loading capacity compared to 18-liter tabletop sterilizers.
The headquarters and production are situated in the Swedish village Stora Höga, just close to Skärhamn where it all started.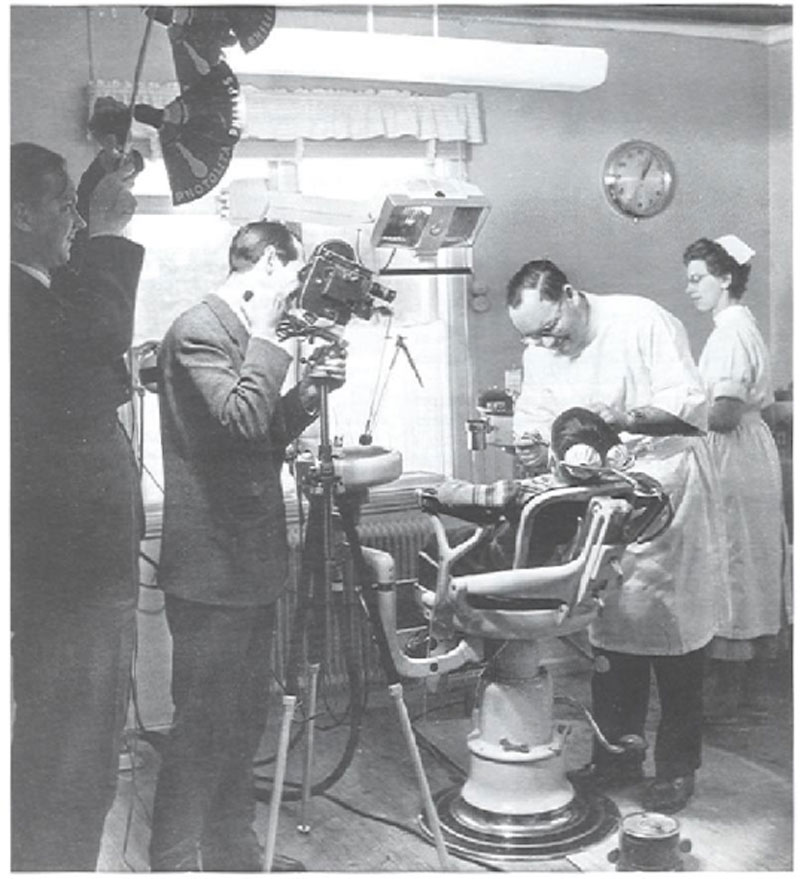 Dr. Linder, nurse Gunbritt and young Gert Linder (in the dental chair).
Some sterilizers through the years. Citomat 200, Citomat 16L, Citomat 162, Citomat 164, HS11, K-series
Our tabletop sterilizer history
1949
First sterilizer constructed in Skärhamn
1956
AB HELINOS formed by Fritz Linder
1960
Serial production of sterilizers starts, Citomat 200
1974
AB HELINOS is sold to LIC (Landstingens Inköpscentral)
1986
The company is sold to Getinge Mekaniska Verkstadsaktiebolaget (part of Electrolux).
1989
Carl Bennet and Rune Andersson buy out Getinge from Electrolux
1990
Getinge Skärhamn AB is founded
2013
Production is moved to China. Getinge Skärhamn AB is closed down
2017
Linder Medical AB is founded, production of the tabletop sterilizer Quadro is taken over and moved home to Sweden
2019
Quadro is relaunched to the tabletop sterilizer market